Pro Tools
FILMFESTIVALS | 24/7 world wide coverage
Welcome !
Enjoy the best of both worlds: Portal for Film & Festival News, exploring the best of the festivals community.  
An adventure exploring, from dreams to reality, the emerging talents in our community.
Launched in 1995, relentlessly connecting films to festivals, reporting and promoting festivals worldwide.
A brand new website will soon be available. Covid-19 is not helping, stay safe meanwhile.
For collaboration, editorial contributions, or publicity, please send us an email here. 
Established 1995 filmfestivals.com serves and documents relentless the festivals community, offering 92.000 articles of news, free blog profiles and functions to enable festival matchmaking with filmmakers.

THE NEWSLETTER REACHES 199 000 FILM PROFESSIONALS EACH WEEK   (may 2019) .
Share your news with us at press@filmfestivals.com to be featured.  SUBSCRIBE to the e-newsletter.  
FOLLOW ME ON THE SOCIAL NETWORKS:              
MEET YOUR EDITOR Bruno Chatelin, Board Member of many filmfestivals and regular partner of a few key film events such as Cannes Market, AFM, Venice Production Bridge, Tallinn Industry and Festival…Check our recent partners.  
The news in French I English This content and related intellectual property cannot be reproduced without prior consent.
BZN Awards announced: you can now view them online
You are invited to the unique virtual experience that is the Third Annual BZN International Film Festival, August 27 – Sept 5th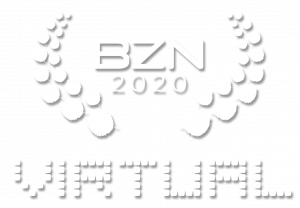 Join us online for a 10-day event celebrating independent filmmaking, creative expression, and emerging and established voices. The BZN international Film Festival showcases films that educate, encourage and inspire audiences to get involved and take action to protect our planet.
Over 70 films from three rich years of traditional will be screened on our online platform. Our films will be complemented by a rich slate of interviews, and exclusive BZN created content.
BZN 2020 INTERNATIONAL FILM FESTIVAL IS PROUD TO ANNOUCE ITS 2020 AWARD WINNERS!
TO VIEW THESE AWARD WINNING FILMS CLICK BELOW TO PURCHASE YOUR BZN 2020 VIRUTAL PASS
BZN LIFETIME ACHIEVEMENT AWARD
THE BOZEMAN FILM CELEBRATION IS PROUD TO BESTOW ITS LIFETIME ACHIEVEMENT AWARD TO
Glenn Close is regarded as one of the greatest actors of her generation, winning three Primetime Emmy Awards, three Tony Awards, three Golden Globe Awards, and seven Oscar nominations for her work on both stage and screen.
In honoring Close, BZN 2020 chose to focus on a specific film she was passionately involved with for over three decades—the independent film, Albert Nobbs.
In 1982, Close played the main role in The Singular Life of Albert Nobbs, by French author Simone Benmussa, premiering Off-Broadway at New York City's Manhattan Theater Club and winning the Obie Award for Best Actress for her stellar performance.
The 2011 release of the award-winning film Albert Nobbs engaged Close on multiple creative levels, drawing on her many talents and decades of experience. As an actor, her portrayal of Nobbs garnered international praise and an Academy Award nomination for Leading Actress. Describing Close's performance, the New York Times described Close as, "dazzling and infinitely resourceful, writing, "she imparts a mysterious glow to [Nobbs] smallest gestures and actions, balancing nimbly on the line between comedy and pathos."
While her incredible performance as Nobbs was her most recognizable contribution, she also served as one of the producers, along with Bonnie Curtis, Rodrigo Garcia, Julie Lynn and Alan Moloney. Furthermore, not only did Close co-write the screenplay with John Banville, she also co-wrote the award-winning song, "Lay Your Head Down" with Brian Byrne. Her creative passion and drive to tell the story of Albert Nobbs could be felt in nearly every aspect of the film.
It is an honor to present Close with Bozeman Film Celebration's Lifetime Achievement Award and highlight her many achievements on the silver screen as world renown actor and talented producer.
Director: Rodrigo García
Writers: Gabriella Prekop (screenplay), John Banville (screenplay), Glenn Close (screenplay), George Moore (novella "The Singular Life of Albert Nobbs"), István Szabó (screen story)
Producers: Glenn Close, Bonnie Curtis, Julie Lynn, Alan Moloney
Glenn Close: Composed lyrics for Lay Your Head Down
BZN EXPERIMENTAL SHORT AWARD
Inspired by true events, while visiting a home for children, we meets Joseph, a boy whose only dream is to have a yellow umbrella, awakening memories of the past..
BZN DOCUMENTARY FEATURE AWARD
The Flathead Indian Reservation was shaken to the core by 22 Native suicides in a single year – including two members of the local high school basketball team. 'For Walter And Josiah' follows the team's surviving members during their most recent basketball season, as they attempt to honor their fallen brothers while coping with staggering grief and the daunting challenges of everyday life on the reservation. The documentary examines the historical trauma and other factors contributing to the Indigenous suicide epidemic.
BZN NARRATIVE FEATURE AWARD
After losing his crew to a fire, Jack lost himself and his family, too. For Jack, watching his daughter, Hanna become a woman — and for Hanna, seeing her father become a man — is a battle they endure as they embark on a trip across Montana on Jack's beloved Harley.
BZN SPIRIT AWARD
AWARD FOR THE FILM THAT BEST CHAMPIONS CREATIVE INDEPENDENCE IN VISUAL STORYTELLING, WHILE SUPPORTING A COMMUNITY OF ARTISTS WHO EMBODY DIVERSITY, INNOVATION AND UNIQUENESS OF VISION.
An examination of the deep roots of systemic inequalities through a unique gender lens.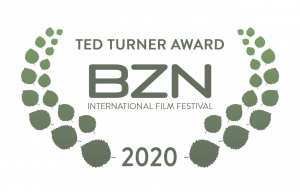 TED TURNER AWARD
AWARD FOR THE FILM THAT MOST INSPIRES ENVIRONMENTAL STEWARDSHIP
Collection of short documentaries made by some of Africa's leading short documentary filmmakers.
About Editor
Chatelin Bruno
(Filmfestivals.com)
The Editor's blog
Be sure to update your festival listing and feed your profile to enjoy the promotion to our network and audience of 350.000.
Follow me on Facebook
Follow me on Twitter