Pro Tools
FILMFESTIVALS | 24/7 world wide coverage
Welcome !
Enjoy the best of both worlds: Portal for Film & Festival News, exploring the best of the festivals community.  
An adventure exploring, from dreams to reality, the emerging talents in our community.
Launched in 1995, relentlessly connecting films to festivals, reporting and promoting festivals worldwide.
A brand new website will soon be available. Covid-19 is not helping, stay safe meanwhile.
For collaboration, editorial contributions, or publicity, please send us an email here. 
Established 1995 filmfestivals.com serves and documents relentless the festivals community, offering 92.000 articles of news, free blog profiles and functions to enable festival matchmaking with filmmakers.

THE NEWSLETTER REACHES 199 000 FILM PROFESSIONALS EACH WEEK   (december 2020) .
Share your news with us at press@filmfestivals.com to be featured.  SUBSCRIBE to the e-newsletter.  
FOLLOW ME ON THE SOCIAL NETWORKS:              
MEET YOUR EDITOR Bruno Chatelin – Check some of his interviews. Board Member of many filmfestivals and regular partner of a few key film events such as Cannes Market, AFM, Venice Production Bridge, Tallinn Industry and Festival…Check our recent partners.  
The news in French I English This content and related intellectual property cannot be reproduced without prior consent.
2021 Nordisk Film & TV Fond Prize Nominees Announced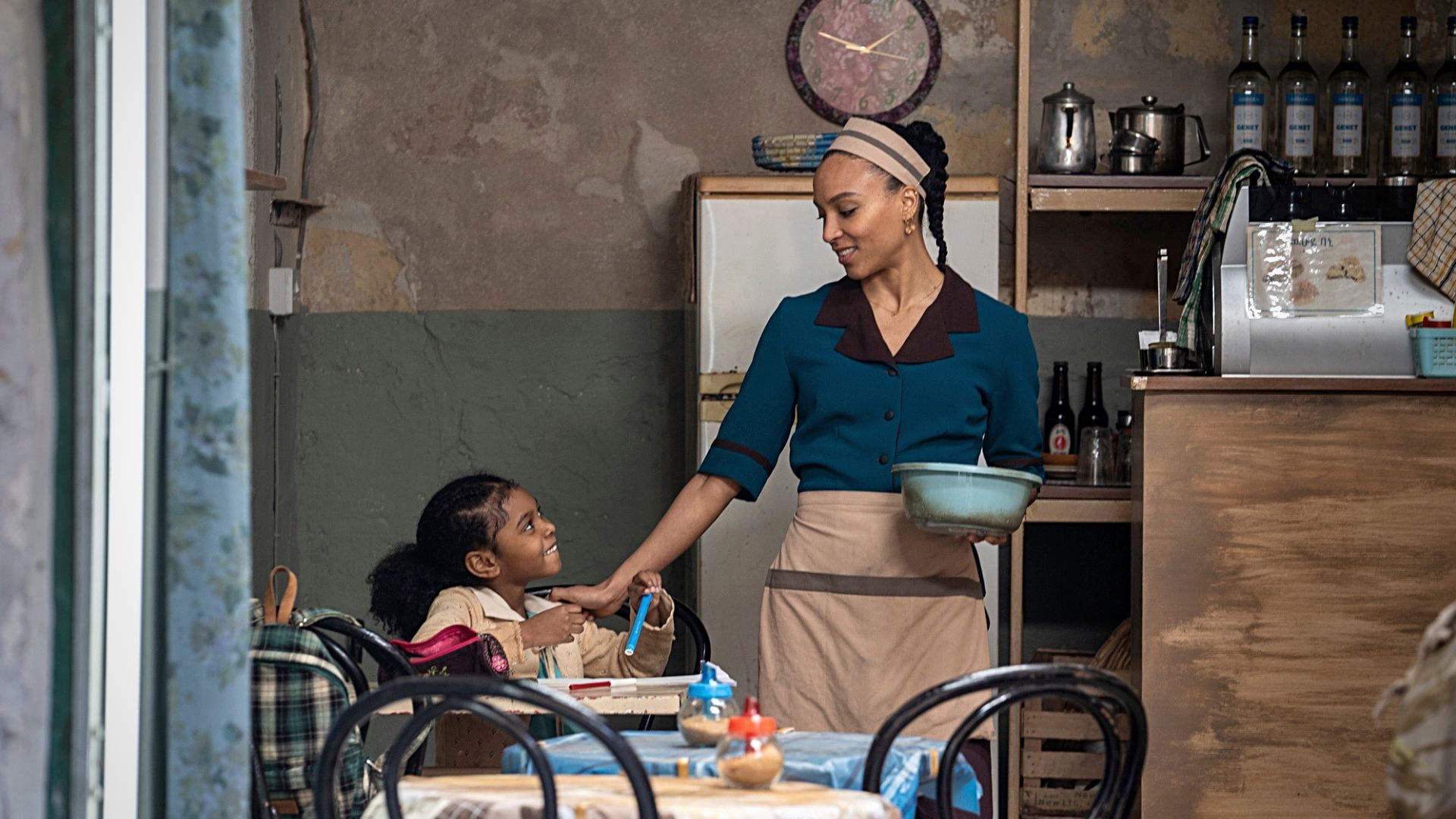 Five Nordic drama series have been unveiled as the nominees for the NOK 200,000 (€20,000) Nordic TV Drama Screenplay Award, presented during Göteborg Film Festival's TV Drama Vision.
For the fifth consecutive year, the award for outstanding writing of a Nordic drama series, funded by Nordisk Film & TV Fond, will be handed out during TV Drama Vision, Göteborg Film Festival's conference event and series market. Five drama series from Denmark, Finland, Iceland, Norway and Sweden have been nominated for the prize, which will be awarded to the main writer.
The winner will be announced at an award ceremony on February 3 during the 2021 online edition of TV Drama Vision.
Liselott Forsman, CEO at Nordisk Film & TV Fond says:
"The Fund is extremely proud to celebrate Nordic script writing, in partnership with Göteborg Film Festival's TV Drama Vision, by shedding extra light on the talents behind these five enchanting narrations. The variety of form and expression shows the present high Nordic quality in multiple genres, in old, new and mixed ones. Congratulations to all nominees!"
Cia Edström, Head of TV Drama Vision at Göteborg Film Festival says:
"In this time of social distancing, engaging and diverse stories that bring us together is more important ever. The Göteborg Film Festival is very proud to present the nominees for the fifth Nordisk Film & TV Fond Prize."
Last year's winner of the Nordisk Film & TV Fond Prize was Sara Johnsen, writer of the Norwegian drama series 22 July (22. juli).
The 44th Göteborg Film Festival will run from January 29 until February 8 2021 as an online festival due to the Covid-19 pandemic.
TV Drama Vision will take place online on February 3 – 4, 2021.

Cargo

Rahti
Finland, 2021, 8×50'
Nominated writer: Matti Kinnunen
Co-writers: Johanna Hartikainen, Tarja Kylmä, Veikko Aaltonen
Broadcaster: YLE

Produced by: Fremantle Finland

Producers: Kirsi Hatara, Rea Dominicy, Joonas Hytönen
Director: Matti Kinnunen

Premiere: Autumn 2021
Sales: Fremantle

An 8-episode drama series about human smuggling and a group of people who experience it first hand: A young Eritrean woman is separated from her husband and daughter as they flee to Finland. Two down and out brothers steal a van unaware that there are people hidden inside. After waiting years to adopt a child, a woman becomes the legal guardian of a child whose parents' whereabouts are unknown.

‌

Cry Wolf

Ulven kommer
Denmark, 2020, 8×58'
Nominated writer: Maja Jul Larsen
Broadcaster: DR
Produced by: DR Drama
Producer: Claudia Saginario
Directors: Pernille Fischer Christensen, May El-Toukhy, Samanou Sahlstrøm, Niclas Bendixen
Premiere: October 11 2020
Sales: DR Sales

Cry Wolf is the intense and emotional story of a teenage girl who has written a vivid school essay detailing her stepfather's violent behaviour. The parents deny the accusations, but who is lying – and who is telling the truth?
Sisterhood

Systrabönd
Iceland, 2021
6×45'
Nominated writer: Jóhann Ævar Grímsson
Co-writers: Björg Magnúsdóttir, Jóhanna Friðrika Sæmundsdóttir, Silja Hauksdóttir
Broadcaster: Síminn (Iceland) & Viaplay (Nordics)
Produced by: Sagafilm
Producers: Tinna Proppé, Hilmar Sigurðsson, Kjartan Thor Thordarson
Director: Silja Hauksdóttir
Premiere: Q2 2021
Sales: NBCUniversal Global Distribution (Worldwide), Lumiere (Benelux)

The skeletal remains of a young girl who disappeared 25 years ago are found in a gravel mine in Iceland. When the priest Elisabet, the chef Anna Sigga, and the practical nurse Karlotta hear the news, it shatters their calm existence. They have gone through their lives carrying the heavy burden of guilt over a horrible secret they share from their past.

‌

Thin Blue Line

Tunna blå linjen
Sweden, 2021, 10×60'
Nominated writer: Cilla Jackert
Co-writers: Erik Arhnbom, Malin Marmgren
Broadcaster: SVT
Produced by: Anagram Sverige
Producer: Martin Persson & Erik Magnusson
Directors: Sanna Lenken (conceptual director), Anders Hazelius, Mikael Hansson
Premiere: January 17 2021
Sales: ITV

The work of the Swedish Malmö police is gritty and unglamorous. Dealing with death, social misery and the growth of criminal activity in the city's notorious problem areas they keep their spirits up thanks to the strong bonds of the police force. The story centres around the lives of four police officers as they struggle to keep their human values intact.
Welcome to Utmark

Velkommen til Utmark
Norway, 2021, 8×45'
Nominated writer: Kim Fupz Aakeson
Broadcaster: HBO Europe
Produced by: Paradox Film 8 AS for HBO Europe
Producers: Finn Gjerdrum and Stein Kvae
Director: Dagur Kári
Premiere: 2021

Somewhere in the Nordic wilderness, in a place that lives by its own rules, lies Utmark. A corrupt sheriff, cross-dressing farmer, possessed shopkeeper, alcoholic shepherd, nature-loving bootlegger, God-hating pastor, grieving pimp. Everyone knows everyone in this secluded corner of the Nordic North. ​

‌